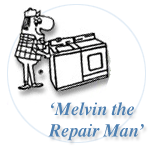 Dryer Fires
When it comes to appliances, most people think that their stove/oven and hot water heater pose the biggest threat of causing a fire in the home. Have you considered that your dryer and its vent are just as likely to cause a fire and in most cases this is preventable.
Dryer fires are usually started due to issues with the dryer vent. Cleaning your dryer vent and the lint from your dryer screen is the #1 way to prevent dryer fires.
According to the NFPA - National Fire Protection Association, an estimated 13,700 non-confined and confined home structure fires involving clothes dryers occurred in 2014; resulting in hundreds of civilian and emergency responder injuries and in some cases, death. The Consumer Product Safety Commission estimates that over 15,000 dryer related fires occurred in 2015, causing increased injuries, fatalities and an estimated $97 million in property loss.
Poorly done installations, improper venting and materials, and lint build-up all create health and safety hazards. Have your dryer venting checked for proper materials and installation. Once satisfied - be sure to check the vent for any build-up. Lint builds up in the vent and backs up into the dryer. When lint blocks the flow of air, this causes excessive heat build-up which can lead to fire. Clean out your dryer vent a couple of times a year. Vents can get clogged with lint, dryer sheets, and with small items of clothing or other items that get into the dryer load. Vents can also get clogged with nests, droppings and other natural debris - depending on the location and covering on your dryer vent. It is important to clean out your lint screens after every dryer load. If your screen is old, torn, worn and ineffective...replace it.
In addition to these dryer maintenance tips; be sure to:
Keep flammables away from your dryer.
Avoid overstuffing your dryer.
Turn your dryer off when leaving home.
Keep your dryer away from the wall so there is no pressure on the rear exhaust duct and assuring that the airflow is not restricted.
Check your wash load before putting it into the dryer - confirm it has been spun damp dry thoroughly.
Remove any used dryer sheets after each dryer load.
Clean and vacuum your dryer and the areas around your dryer.
Thoroughly wash out your lint screen with mild soap and water a few times each year. If the water cannot flow through the screen - then neither can air. If this happens after cleaning, get a new screen.
Call a professional at least once a year to check and clean your dryer vent. If you follow these tips you are reducing your risk of fire and you will also reduce your energy bills with a properly vented clothes dryer and you will also prolong the life of your dryer.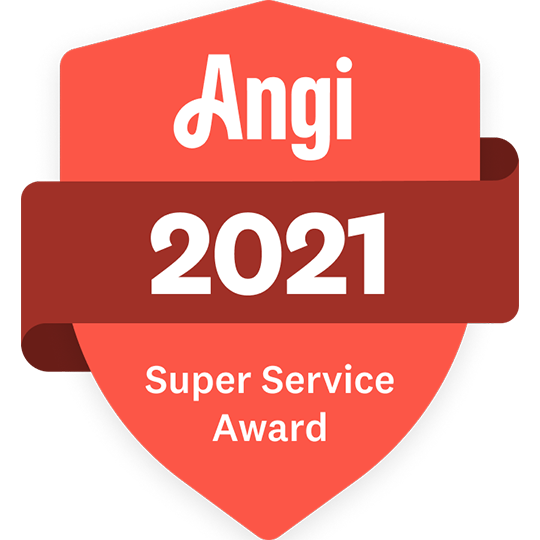 13 Years In A Row and Still Running.
Each year, Angie's List presents its Super Service Award to companies that have maintained a superior service rating. Approximately 5% of companies on Angie's List meet the eligibility requirements. We are proud to be one of them.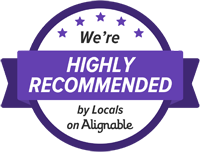 Chicago Appliance Repair is Highly Recommended status from Alignable.
View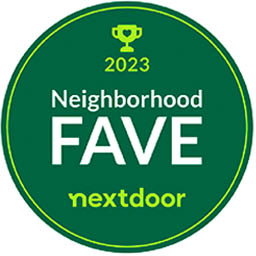 Chicago Appliance Repair is a NextDoor Neighborhood Favorite.