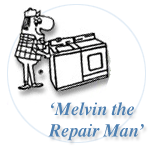 Washing Machine Tips
5 Mistakes You Make With Your Washing Machine
Laundry is typically one of the easier things we have to do on a daily/weekly basis. We sort, treat, wash and then fold or hang-up. Making the following mistakes with your washer can :waste energy and your time, compromise cleaning and damage your clothes.
1. Overloading Your Machine
Its easy to overload the washer. Today's washers are bigger and we are tempted to try and get our clothes done as quick as we can - so we add one more piece and then one more until we have crammed to many clothes into the tub. Even large capacity washers have limits. When a washer is too full of clothes - the water and detergent won't reach everything - dirt is not removed because its trapped - clothes do not get clean. Overloading also causes unnecessary wear on your washer - not to mention excess wrinkles in your clothes.
2. Guessing How Much Detergent to Use
Follow your detergent directions and measure your detergent. If you do not put in enough detergent your clothes will not be clean at the optimal level. If you put in too much the clothes will most likely not rinse completely and there will be a soapy residue left on the clothes - which can lead to an uncomfortable wear....itching and rashes can be the result.
3. Using the Same Cycles and Settings
One cycle does not work at its potential for all types of clothing. Read your manual and learn what your cycle options are and what fabrics and colors are best for each cycle type. Read your clothes labels to confirm cycle use. Some cycles offer more rinsing for bulky garments and hotter water is better for whitening and disinfecting, while slower agitation causes less wrinkling.
4. Forgetting to Flush Out Dispensers
Most Washers have a dispenser for detergent, fabric softener or both. Remove and rinse them out thoroughly and often. Build up in the dispensers is not good for cleaning or the machine. At the end of wash cycle, leave the detergent drawer/dispenser open so any water remaining in the area will evaporate - moisture that is left after the cycle can cause odors, mildew, mold.....
5. Not Replacing Rubber Hoese With Braided Ones
If you can't or don't turn off water to your machine when you are out of town or not doing laundry for any extended period of time - the most important thing you can do is replace standard rubber hoses for braided ones. Rubber hoses dry out, split, crack and braided hoses are more durable and don't dry out.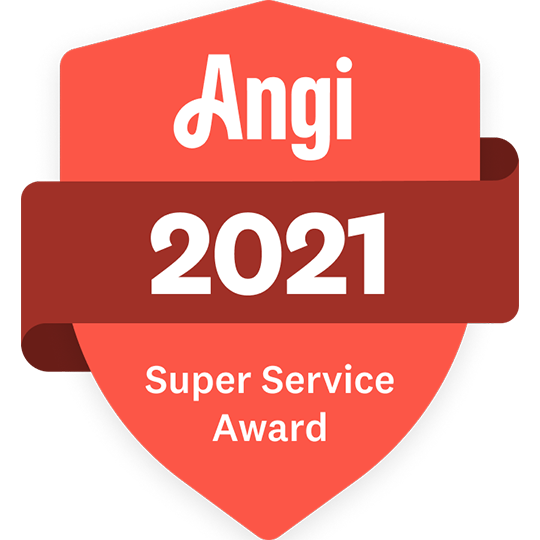 13 Years In A Row and Still Running.
Each year, Angie's List presents its Super Service Award to companies that have maintained a superior service rating. Approximately 5% of companies on Angie's List meet the eligibility requirements. We are proud to be one of them.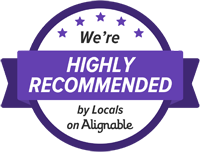 Chicago Appliance Repair is Highly Recommended status from Alignable.
View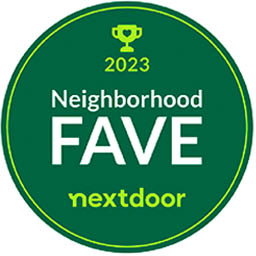 Chicago Appliance Repair is a NextDoor Neighborhood Favorite.